Midland Michigan Real Estate Lawyer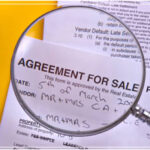 Real estate attorney W. Jay Brown has vast experience resolving property disputes for his clients. In most cases, Mr. Brown believes it is very important for a real estate lawyer to see the property first-hand. Trudging through the forests, fields and bottom lands of Michigan is a common occurrence in his real estate law practice. An experienced property lawyer knows that seeing the property often reveals the best way to develop a case or to create solutions to resolve the issue.
Mr. Brown also handles real estate contract drafting and property transactions. Having begun as a litigator,  his real estate transaction business advice reflects a litigation prospective where issues that may arise in the future are dealt with as part of the drafting process.
W. Jay Brown's real estate law services include:
Advising sellers and buyers in residential and commercial real estate transactions.
Resolving property disputes including actions concerning adverse possession, easements, trespass, nuisance, subdivision restrictions, and zoning issues.
Resolving disputes arising from the sale of property including actions concerning alleged misrepresentations of property, land contract forfeitures, and breaches of contract.
Representation of landlords in eviction proceedings.
Representing Lenders in foreclosures and loan disputes.
Drafting of leases, purchase agreements, and other real estate documents.
Real Estate Law Links
Midland Michigan real estate lawyer W. Jay Brown handles real estate matters in Midland, Bay City, Saginaw, Gladwin, Mt. Pleasant, Clare and all surrounding counties and communities.
If you would like to speak to real estate lawyer W.Jay Brown,please call us at (989) 486-3676 or submit a contact form.